Themes
Themes can change any of the colors or fonts used by new.css.
For information on making your own theme, visit the GitHub page. A full theme customization guide is in the works and coming soon.
Pre-made Themes
Here are two extra themes with CDN links. Feel free to use or edit them!
Night
Night theme is enabled by default if your browser is set to prefer dark themes. Using the theme link below makes it use night theme regardless.
<link rel="stylesheet" href="https://newcss.net/theme/night.css">
Preview at newcss.net/theme/night/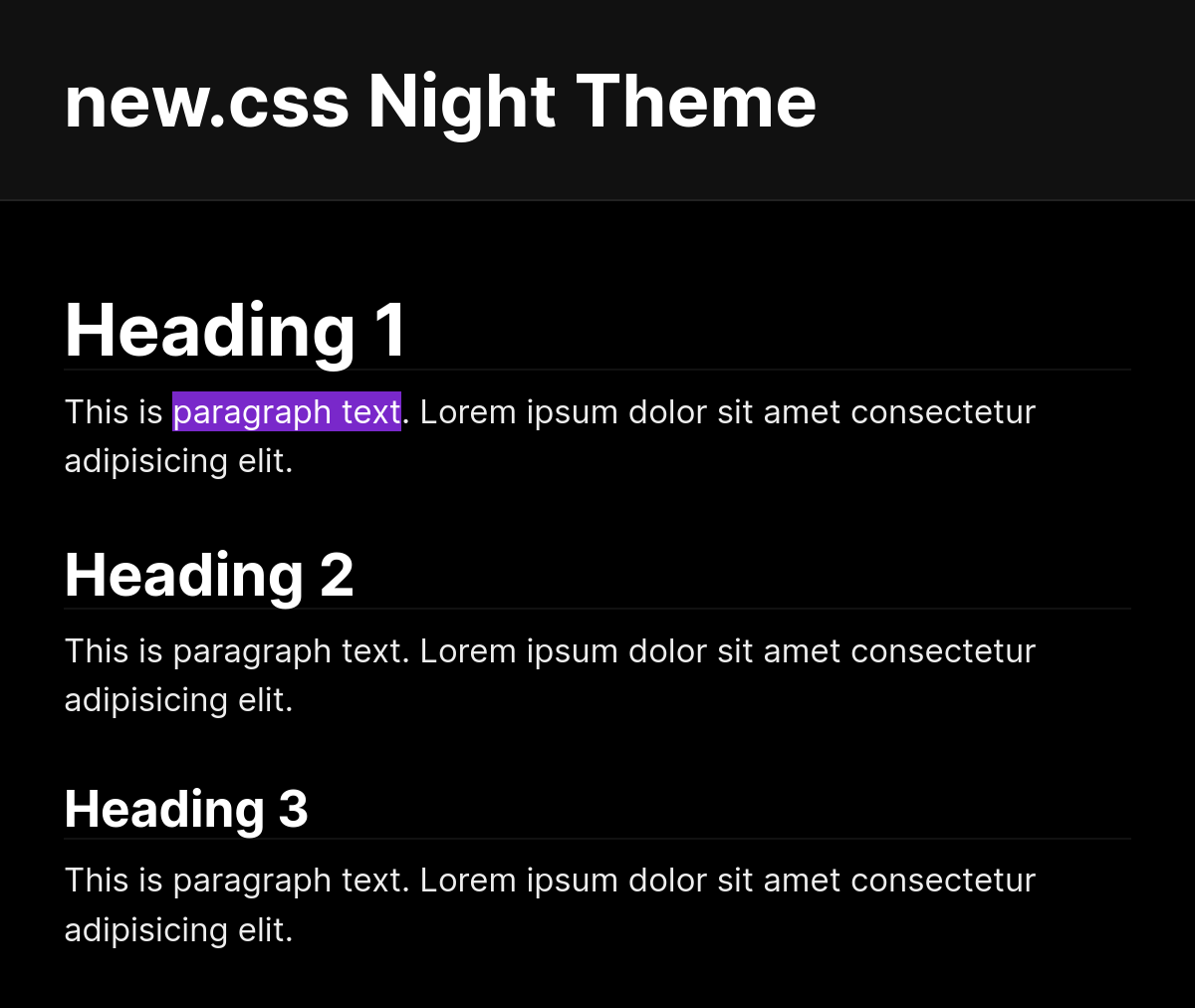 Terminal
<link rel="stylesheet" href="https://newcss.net/theme/terminal.css">
Preview at newcss.net/theme/terminal/